The first thing that comes to mind when talking about frameless glass shower door is the sleek design and modern look of your bathroom. As the name suggests, frameless means the door requires no frame and therefore other materials such as metals are easily kept from view. A shower is normally small room designed to do only a simple purpose; it provides a comfortable private place where you can relax and enjoy a refreshing shower, but there are actually some methods to make it look bigger and more stylish than it really is.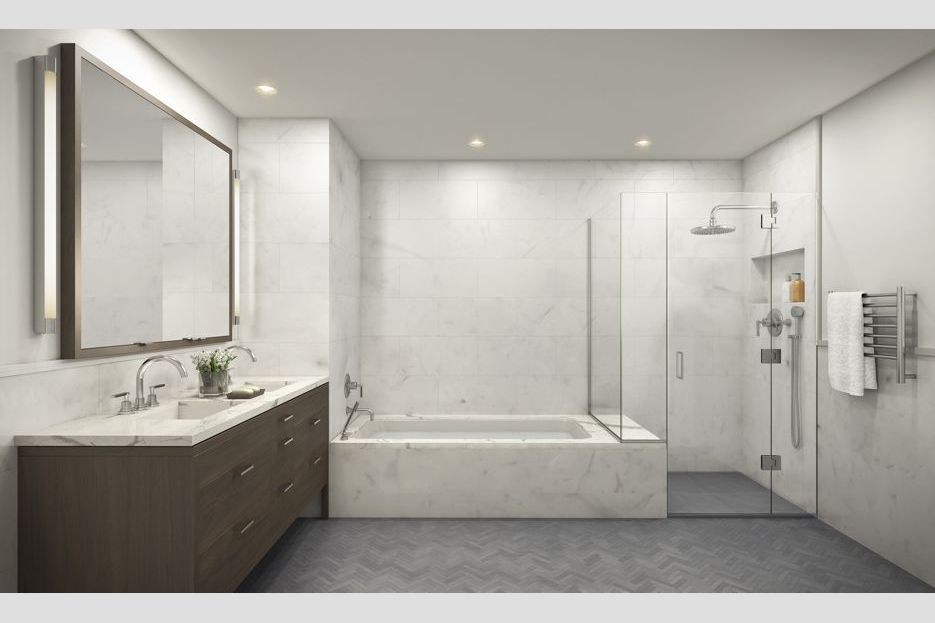 In terms of design, frameless glass door is actually a minimalist one. The door itself does not have many things to look at, but it really is the actual purpose. If you have invested in modern appliances for the shower including shower heads or distinctive tile patterns, such door offers unobstructed view allowing you or your guest to see everything inside the small room. When the overall dimensions is not very spacious, these doors offer the advantage of creating simple optical illusion to make the room appear larger as well.
How It Works
While most doors are attached to the walls by hinges mounted on door frame, a workaround is necessary due to the absence of the frame. The main function of a frame is to support weight of the door and for easier installation. With frameless doors, one of the best possible ways to do the installation is to add pivot. The entire weight of the doors is supported by pivots mounted at the top and bottom of the door. Glass is a heavy yet fragile material, but two pivots provide more than enough strength.
Another good thing is that pivots eliminate the needs for any additional structural design. Although pivots are installed at top of the wall (sometimes into the ceiling) and in the floor, proper installation requires far less alteration of floor and door. The door can be made to pivot in such way that less clearance is required as well. The absence of metal materials, tracks, or frame makes it easier for homeowner to clean the entire door as well. It is almost impossible for mold or mildew to collect in or accumulate. Some metals cannot really withstand constant exposure to water and start to rust after a while, but this is not a problem for frameless doors.
Frameless glass shower door is usually see-through material, but it is possible to have it back-painted for added privacy if necessary. It can be back-painted with any color or stained with a wide range of patterns to improve aesthetic value without reducing durability or strength.