Jan 14, 2015
frameless glass shower doors shower doors, frameless glass, frameless partitions, frameless stair railings, glass desktops and tabletops
Vancouver, Canada – Dec. 30, 2014 – MV Glass Point manager, Vera Ruskoff, announced that the firm is offering consumers a free consultation for their

frameless glass projects

. The firm specializes in luxury

glass constructions for partitions

, stair railings, pool fencing,

shower doors and glass tops

for desks and tables.
"We guide you from y
our free consultation to making sure you are 100 percent satisfied with the finished result," said Ruskoff. "To go along with our affordable prices, you get a free in-home consultation, as well as design and high-end installations."
Glass is a timeless look that exudes elegance and sophistication. Its use is applicable in an extensive array of venues, from homes and offices to medical practices.
Frameless glass
offers an alternative to drab interiors and takes advantage of natural lighting, providing significant savings for consumers.
Frameless glass
is available in a myriad of styles, from clear and frosted to textured and coloured. Aesthetically pleasing, frameless glass can be used to create partitions, open corners and employed to address a multitude of design flaws and incongruences. Frameless glass allows individuals to express their personal style and sense of fashion in ways that traditional methods don't permit.
MV Glass Point products are low-maintenance design elements that remove physical and psychological barriers.
Glass walls
,
shower doors
,
partitions and stair railings
increase the perception of space. They're a lifestyle statement.

There's no reason for consumers to deny themselves the pleasure of the grand views and exciting vistas available to them. Frameless glass can be used as pool fencing for safety and protection, while providing individuals with a clear view of the visual vistas surrounding their home. Frameless glass offers a variety of options for pool and boat houses, cabanas and greenhouses, along with special spaces for star gazing.
In commercial venues, frameless glass office partitions enable easy collaborations. Glass provides an exciting way to protect and display valuable collections ranging from art to vintage vehicles, and can be utilized in the recreation, entertainment and sports-related industries. Frameless glass excels in the world of retail, displaying goods to their best advantage and deterring crime.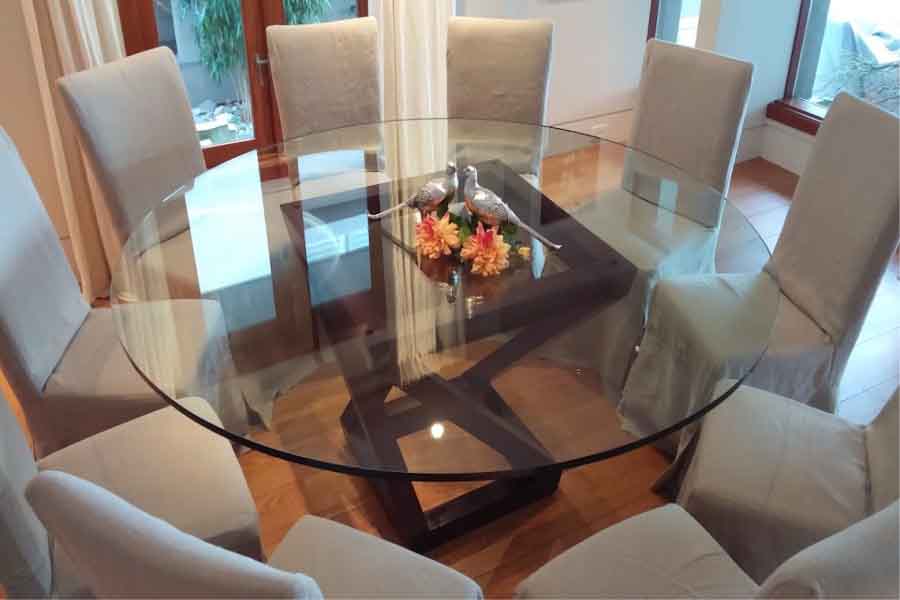 The free consultations offered by MV Glass Point provide business and residential customers with an opportunity to explore the limitless possibilities available with frameless glass construction and decoration. The firm also provides design services and custom mirrors, along with
glass desktops and tabletops
that allow clients to obtain maximum aesthetic and financial value from their assets.
For more information, call Ruskoff at 778 859 6644 or visit MV Glass Point online.
About MV Glass Point
Located at 3004 Saint George St., Port Moody, British Columbia, Canada, MV Glass Point is a family owned business specializing in frameless glass products, design and installation of office partitions, shower doors and enclosures, railings and pool fences, custom mirrors, desktops and tabletops. The firm serves the areas of North Vancouver and West Vancouver to Burnaby, Richmond, Surrey, Langley, Coquitlan, New Westminster, and Metro Vancouver that includes Whistler.
Read Hits: 2371 times
Last modified Friday, 20 February 2015 15:19